Our focus is on local charities and community organisation that benefit from our work.  After all, it's the local people that take their time to collect, sort and deliver the waste that we collect.  Twice a year we ask for ideas on who would benefit from a donation in either Spring and Autumn.    Since 2011 we have raised over £42,000.
Right at the start we made the decision not to donate to schools or colleges.  There are too many of them and they all have their own funding raising 'Friends' groups supporting them.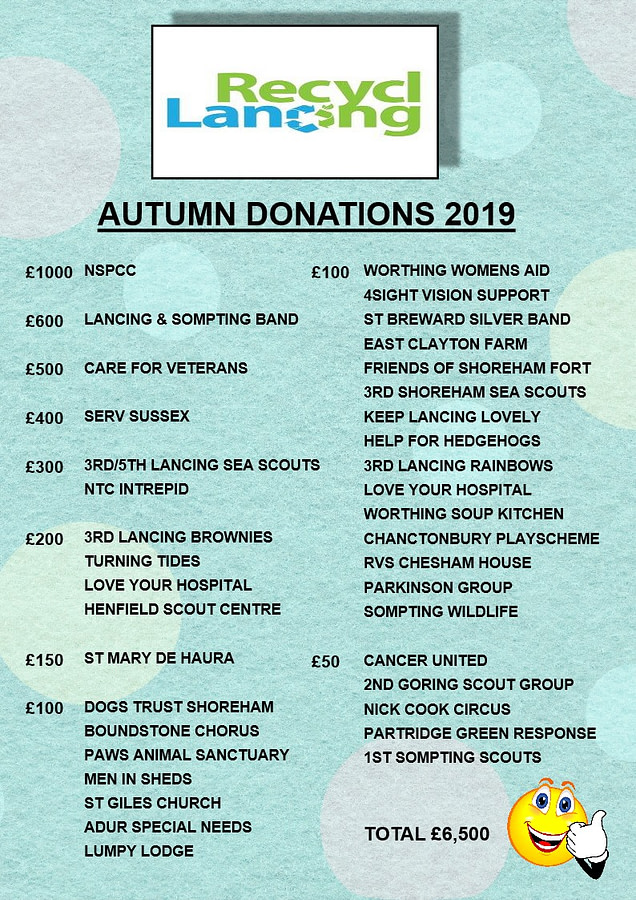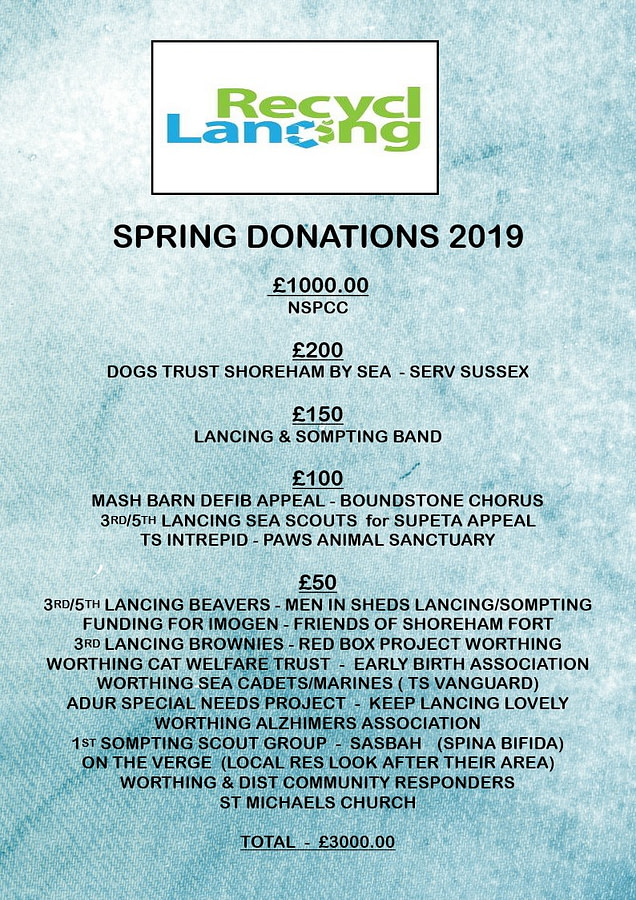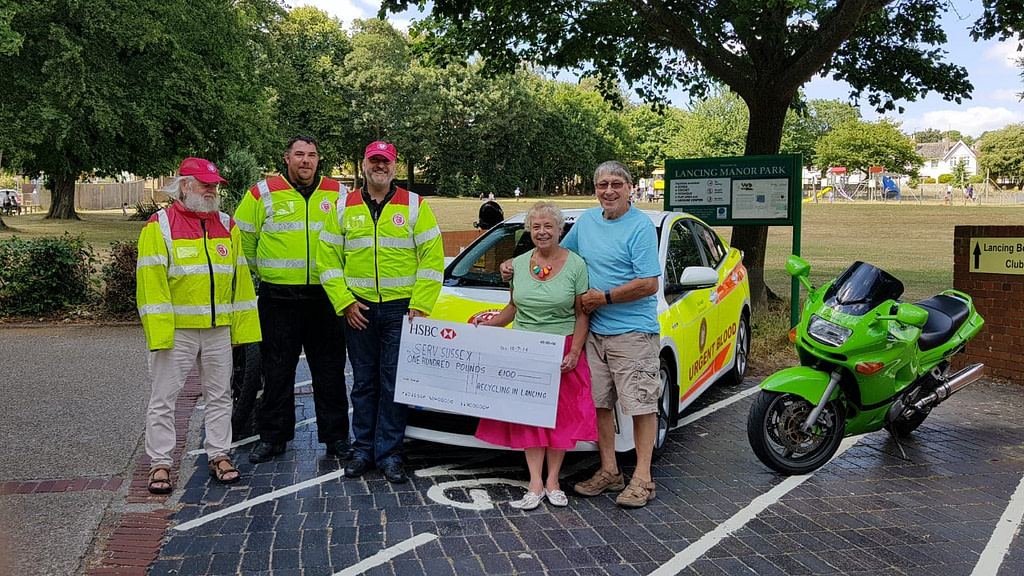 Other organisations we've support over the years:
PAWS ANIMAL SANCTUARY (FINDON)
RVS CHESHAM HOUSE
BARRACUDA EXPLORERS
CHANCTONBURY PLAY SCHEME (DISABLED CHILDREN)
LANCING & SOMPTING MEN IN SHEDS
LANCING & SOMPTING HELP FOR HEDGEHOGS
ST GILES CHURCH
WEST SUSSEX MIND
LORICA TRUS (EAST CLAYTON FARM)
KENT SURREY & SUSSEX AIR AMBULANCE
PENHILL PLAY GROUP
SING FOR BETTER HEALTH
CYCALL
CATS PROTECTION WORTHING
EARLY BIRTH ASSOCIATION
WORTHING SOUP KITCHEN
GRASS ROOTS SUICIDE PREVENTION
Here are just a few of the many Thank You letters we receive over the years
If you want to nominate a local Charity or Community Organisation to receive a donation please Get In Touch.